COVID-19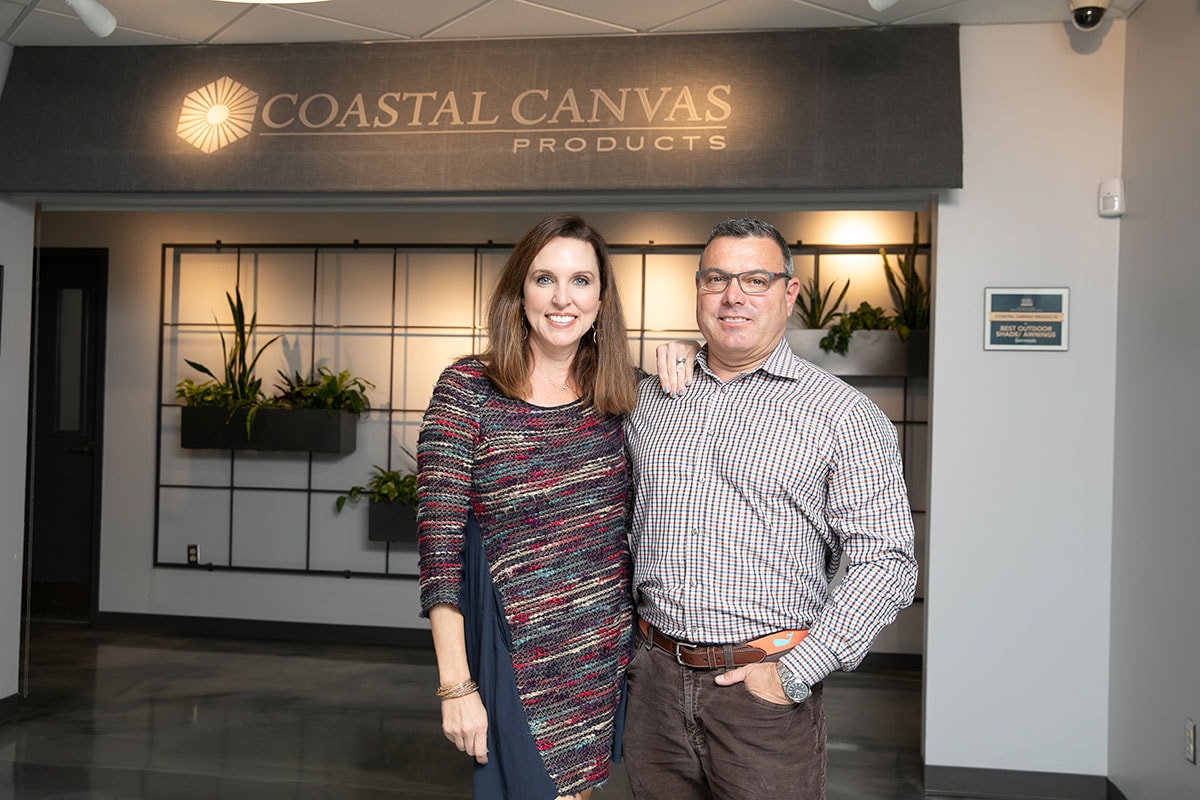 ---
COVID-19: How Coastal Canvas is Supporting Our Community and What You Can Do to Help
A letter to the communities we serve, from Andrew and Ellen Barber, Owners of Coastal Canvas Products
Last Tuesday, March 24th, Coastal Canvas Products closed our offices here in Savannah to the public in compliance with the city's shelter-in-place order, our local government's response to the coronavirus pandemic that causes the COVID-19 disease.
We have taken steps to keep our staff safe. Our office personnel are taking calls from home and scheduling appointments for the future. We've asked our installers, who are working to complete essential commercial projects, to drive separately to project sites and practice social distancing.
But in recent days, we've discovered a way we can do more for our community.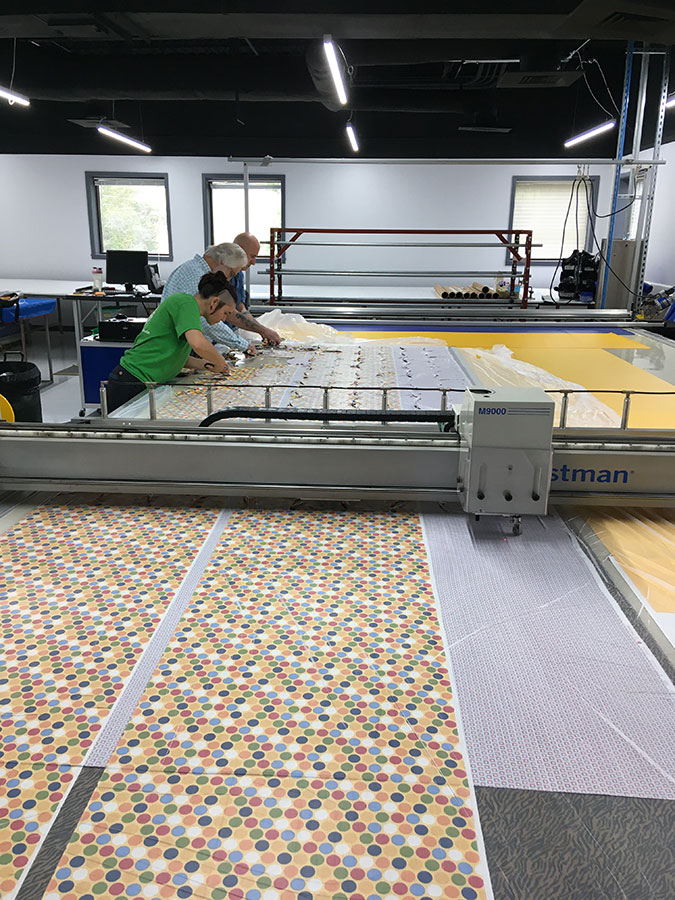 Hospitals Are Running Low on Protective Masks
Jon Dedic, our Director of Engineering, learned from a friend who works as a physician's assistant that our local hospitals are running low on protective masks.
Jon's first idea was to use his personal 3D printer to create masks.He quickly discovered in his research that this idea wasn't feasible. For effective masks that meet CDC and FDA guidelines, there's no substitute for sewing by hand.
He started to wonder whether we could put Coastal Canvas in the business of mask production.
"I started researching fabrics to see how we can get something similar to the N95 masks," Jon said. "I looked at studies of different materials and their filtering properties. Natural cotton has the best filtering rate. It's clean and not treated with chemicals."
He had hoped to find something in our stock that would be suitable, but as we're a manufacturer of outdoor fabrics for awnings, shade sails, tension structures and similar fabric structures, our fabrics are made for durability rather than filtering air. Our sewing machines are made for outdoor fabrics as well, and not suitable for sewing masks.
But Jon was determined to help in some way.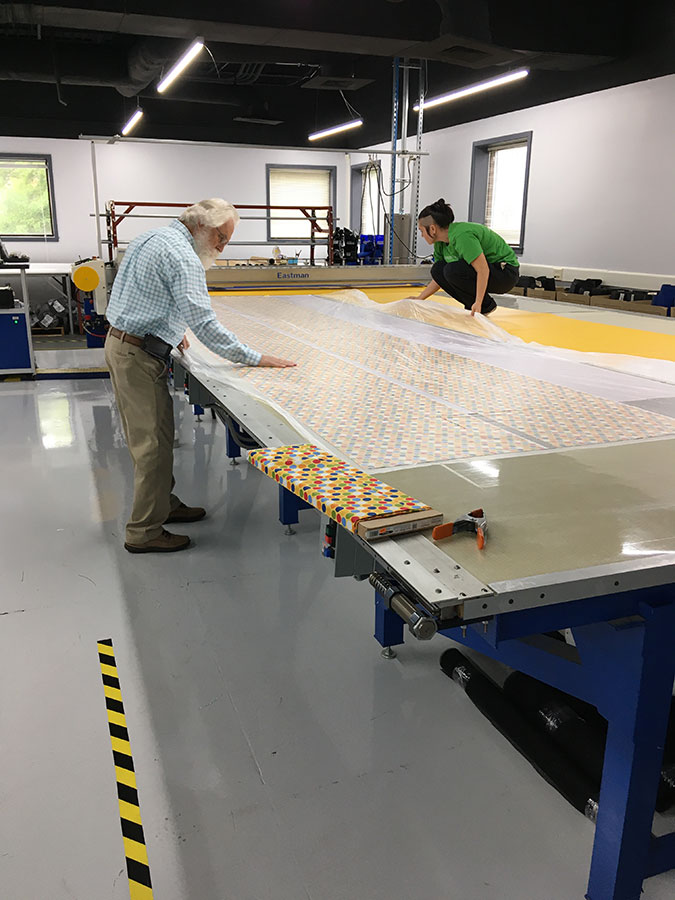 We Realized We Could Help with Fabric Cutting
Donnie Rushing, our senior estimator, learned that volunteers from the community were sewing masks for hospitals, nursing homes and hospice workers. The fabric was being donated by Hobby Lobby and Joann Fabrics and other retailers.
Donnie called Deb-Bee's Creations in Statesboro, a quilt shop that has been helping to organize the effort, to ask what Coastal Canvas might be able to do.
"They said we can at least cut the pattern," Jon said
As it turned out, cutting the fabric prior to sewing the masks together had been slowing down production significantly. This was a big opportunity for us to help out.
"Laying out the pattern and cutting it was about half the time in making a full mask, which took about 15 minutes. There are contours, seam allowances that take time.
"Now that we're cutting those with our machines, that time spent is approaching zero. It takes about a second to cut the fabric for each mask," Jon said.
One run of the machine produces 1,000 pieces, or 250 masks once all of the four pieces needed are sewn together. And this is just the beginning. As we write this, Jon is working on expanding our production to protective gowns as well.
Thankfully, we can do all this in accordance with social distancing guidelines. Jon is creating the pattern files for the cutting machine at home. All he has to do is send them to the shop. There, Nicole Thielke and Marci Toraya use them to operate the machine on the floor, where they are safely separated from one another and others.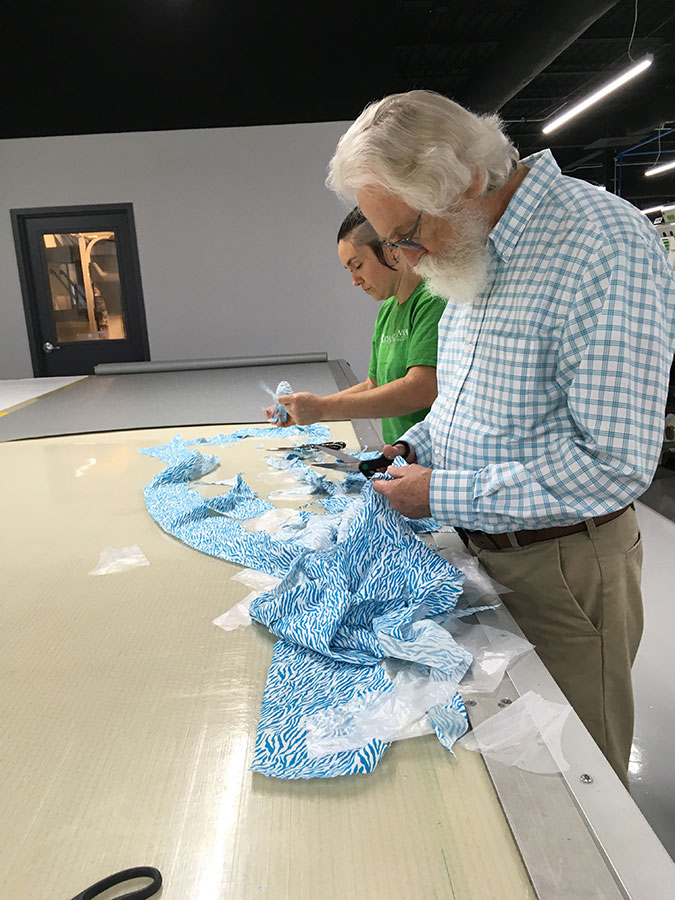 What You Can Do to Help
We're proud to be able to help in this way, but it's just one small part of a community effort to support our healthcare workers. Here's how you can help.
Abode Studios, a makerspace in Savannah, is organizing the tailors and seamstresses who are volunteering to sew masks. Contact them at hello@abodesavannah.com if:
You sew professionally and are willing to help.
You have access to 100% cotton material on a roll (not scraps) you can donate.
You would like to make a monetary donation toward the purchase of fabric.
Abode prefers volunteers who sew professionally due to the complexity of the pattern for these masks. If you want to volunteer, include a little about your experience in your email.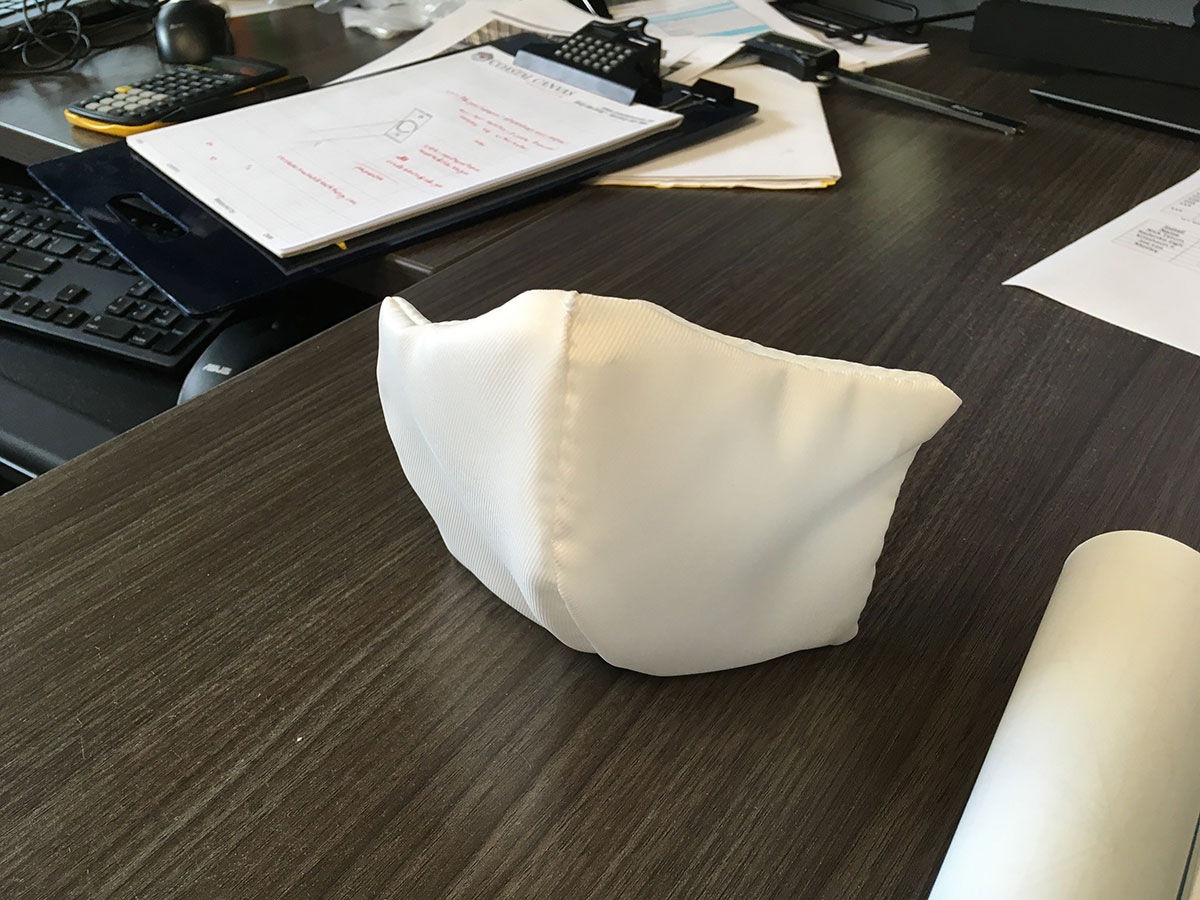 We'll Get Through This Together
Like many of you who represent our local and regional business communities, we're entrepreneurs. We believe that the same resilience and innovation we have applied to our business is what will get us through this crisis.
To all our customers and neighbors throughout the areas we serve: Savannah, Hilton Head Island, Bluffton, Palmetto Bluff, Beaufort, Richmond Hill, St. Simon's Island, and everywhere in between, thank you for all you're doing to help keep our communities strong.
Sincerely,
Andrew and Ellen Barber