Storm Shutters, Panels, Screens, Shields: What's the Best Choice for Storm Protection?
Here in the Savannah area, hurricane season is always either here or coming around again. Do you know your options for storm protection? These days, there are several kinds of hurricane-rated storm shutters, and they all beat plywood as a solution!
Note: You may be reading this at a time when we cannot immediately fulfill orders due to the COVID-19 pandemic. Please read the community update on our home page for info. If you're reading this after the crisis has passed, please let us know and we'll take this message down!
From around the start of June to the end of November, our beautiful coastal lifestyle can be interrupted by severe weather from tropical storms to full-blown hurricanes. The big storms - the ones the National Weather Services give a name to - come by more years than not.
Dorian. Irma. Matthew. Most folks around here know when to evacuate and stay safe. But there's no getting around the toll these storms have on homes and businesses across our beloved Coastal Empire, Lowcountry and island communities.
That's the bad news. The good news is, there's a lot you can do to protect your property! Let's review your storm protection options.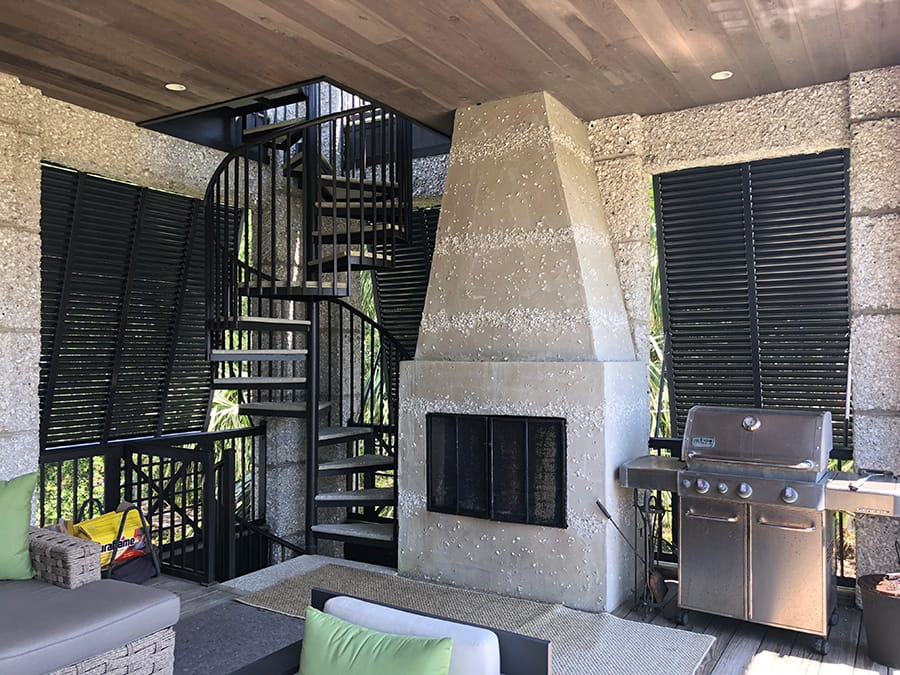 ---
Roller Shutters
A versatile option with added security benefits.
Roller shutters (or "roll shutters") are simply shutters you can roll out when you need protection and retract when you don't. They can be vertical or horizontal. When horizontal, they are often referred to as "accordion" shutters.
As a storm protection solution, roller shutters are really nice because you can leave them up year-round. But the added benefit is security. You can use roller shutters for your home or business as an effective theft deterrent if you just pull them down every night.
The best roll shutters are not only tough, but descend smoothly and quietly, and retract easily into a relatively small, unobtrusive housing. We offer roll shutters from Alutech because they do a great job checking these boxes.
Colonial Shutters & Bahama Shutters
Decorative and durable hurricane protection.
Colonial shutters have what many consider the traditional design, vertical shutters that lay flat against the exterior on either side of the window, which you pull inward on hinges to close.
The hinges for Bahama shutters are above the window. When open, they rest on supports below the window, similar to an awning.
For hurricane protection, these are made from durable, powder-coated aluminum and come with brackets to lock the shutters in the closed position. They may also be fitted with a polycarbonate backing to provide additional storm protection. (We offer colonials and Bahamas by Croci.)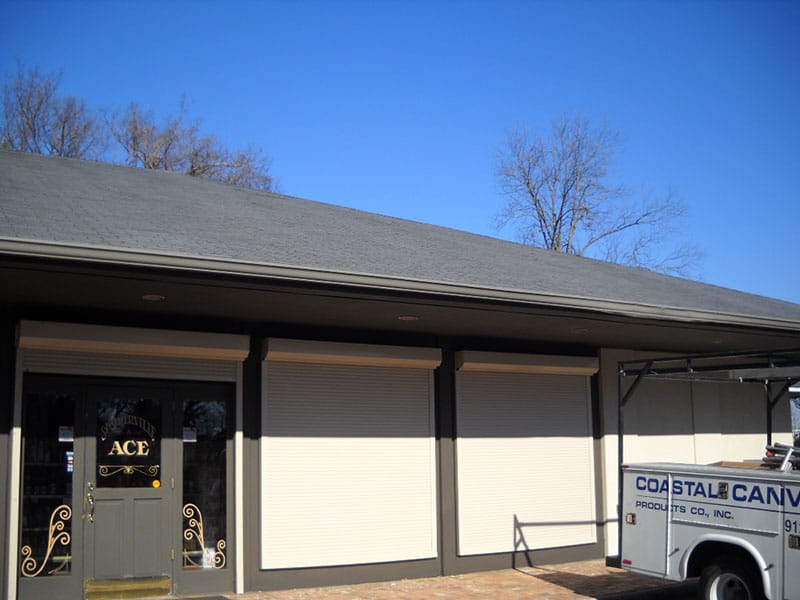 Fabric Shields
A strong, translucent material that protects your property without turning the interior into a cave.
If steel panels are too heavy for you to lift, or if you would prefer to take up even less storage space when not in storm protection mode, fabric shields make an effective alternative.
Fabric shielding is also translucent. When a hurricane watch is announced, you should take storm protection measures immediately, even if there's been no evacuation order yet. It's nice to have some natural light passing through while you're sheltering in place.
As an added benefit, fabric shields are less likely to break apart on a direct hit from a high-speed projectile than storm panels. That means they can take multiple hits and continue to minimize window damage.
Storm Screens
Wind abatement technology that turns hurricane-force winds into a breeze.
Storm screens - or Diamond Screens - are made of a woven polymer that is both lightweight and extremely durable.
Basically a subset of fabric shields, storm screens are also lightweight and translucent. They offer special features such as custom shapes you can fit to any opening and a zipper application for an emergency exit.
We offer Force 12 Diamond Screens, which diffuse wind velocity up to 97%. That means that if a 100 mph wind hits the screen, the effect on the other side is a 3 mph breeze. This is a great option in the non-steel category.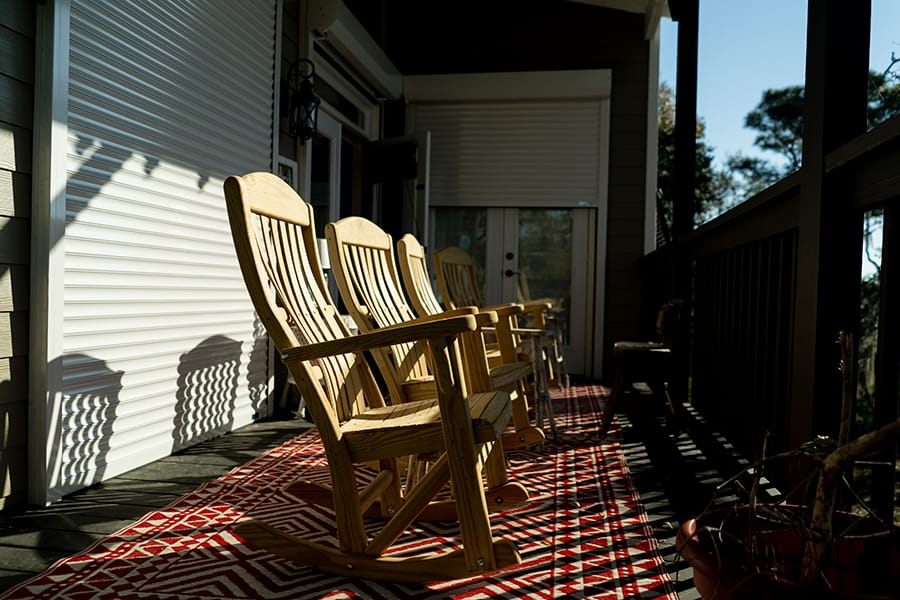 Storm Panels
A modern improvement on classic storm protection.
Everybody loves a classic - except when it comes to putting plywood over your windows. Nobody likes the way that looks. More importantly, it provides less protection than you get with modern storm panels.
Made from corrugated steel, storm panels properly sized for your doors and windows are affixed to the exterior of the building. They may be fitted between header and footer tracks and bolted into place.
The result is a building that looks properly secured, because it is. High winds are far less likely to do damage to an interior protected by a steel barrier than they are to rip plywood boards right off, nails and all.
When not in use, storm panels nest tightly together in storage.
Which Storm Protection Solution is Best?
The decision you make on our wide selection of storm shutters - panels, fabrics, screens or roller shutters - depends on a number of factors:
Budget. While some options (e.g. basic storm panels) are more affordable than others, it's important to factor in the features you're looking for over the long term so you only have to make your purchase once.
Storage capacity. Where will you put your shutters when not in use? Storm panels take up more space than fabric and screen options, while roller shutters take up no space other than the housing.
Physical strength. If you are unable to lift storm panels, consider that your handyman may not be available in the short window of time after a hurricane watch is announced. Consider an option you can install yourself.
Added features. If you plan to shutter your doorways, you might consider a zipper option (Diamond Screen) or a retractable one (roller shutters). Also consider the added security benefits of roller shutters.
Other factors to consider depend on the property location, the number and size of windows and doorways, the value of the furnishings inside, and more. That's why a consultation with our storm protection experts is the best way to make sure you make the best decision.
Explore storm protection with Coastal Canvas! Click the button below to schedule your free estimate today.
---
"Extremely pleased with my privacy screen and new shutters. Excellent work!" - Werntz Residence
Coastal Canvas serves these and surrounding areas:
Savannah, GA
Hilton Head Island, SC
Bluffton, SC
Palmetto Bluff
Beaufort, SC
Richmond Hill, GA
St. Simon's Island, GA